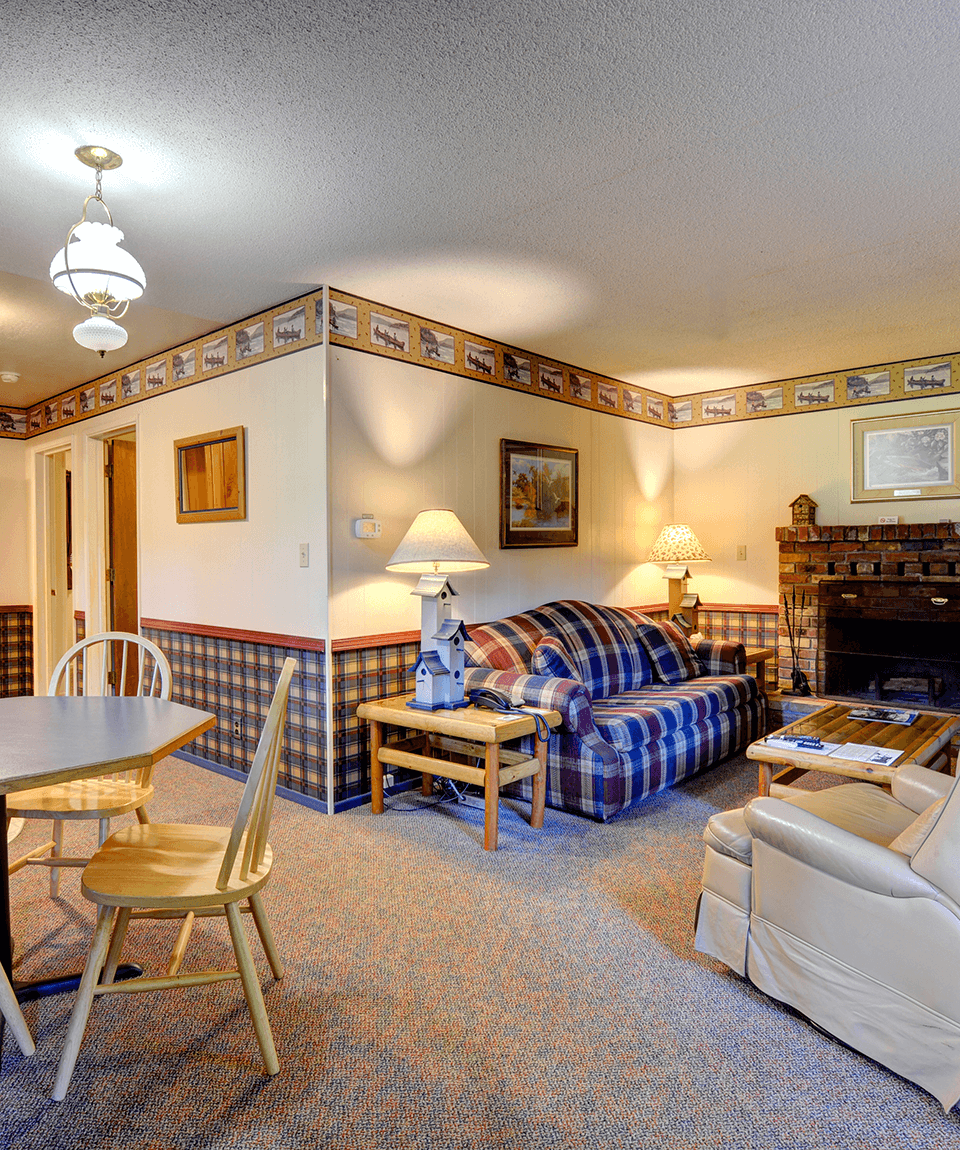 2 Bedroom Cabins
A great place for people to relax
Bring the entire family to stay in our two room cabins. These riverside accommodations are close to the water and near the main lodge. They offer the perfect balance of privacy and being in the heart of the action. 
The rooms are decorated in a rustic style, with a fireplace and small fridge inside the cabin, you can get comfortable, share a snack and talk long into the night.
The cabins also have access to a private deck so you can enjoy the peace and quiet of the Southern Oregon wilderness. Brew a strong cup of coffee, step out onto the deck and breathe in the fresh morning air, surrounded by greenery and trees.
Not sure this is the room for you?