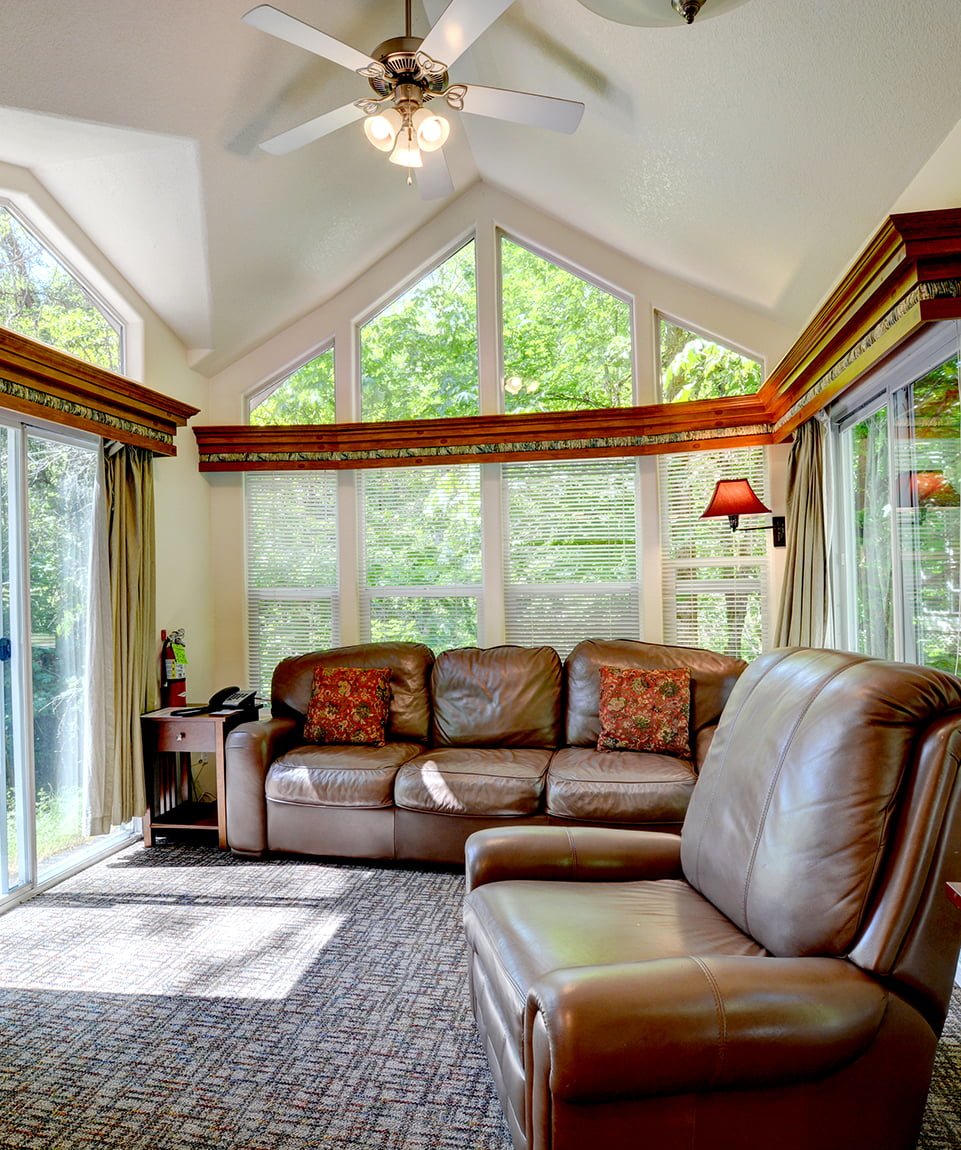 Tuck Away
Escape into nature and find the privacy you seek
The name says it all! For a more secluded experience on the creek side of our property, the Tuck Away units are secluded and quiet. From the shared or private deck, enjoy amazing views of Taylor Creek.
It's also the perfect option to travel our expansive grounds. Even a simple stroll along the property will offer beautiful glimpses into nature and wildlife you won't see anywhere else. Your group will have the privacy you desire and ability to explore the abundant flora and fauna.
The Tuck Away cabins have a small fridge and BBQ, so you can spend the long summer nights cooking outside. Or, two of the Tuck Away units also have full kitchens so you can create a fabulous meal. The smell of fresh barbeque, mixed with the natural aroma of the nearby trees and greenery, is exhilarating. Set up the chairs, eat on the deck and watch the world go by. You could also make a reservation for a four-course gourmet dinner and let our chefs pamper you for the night.
Not sure this is the room for you?