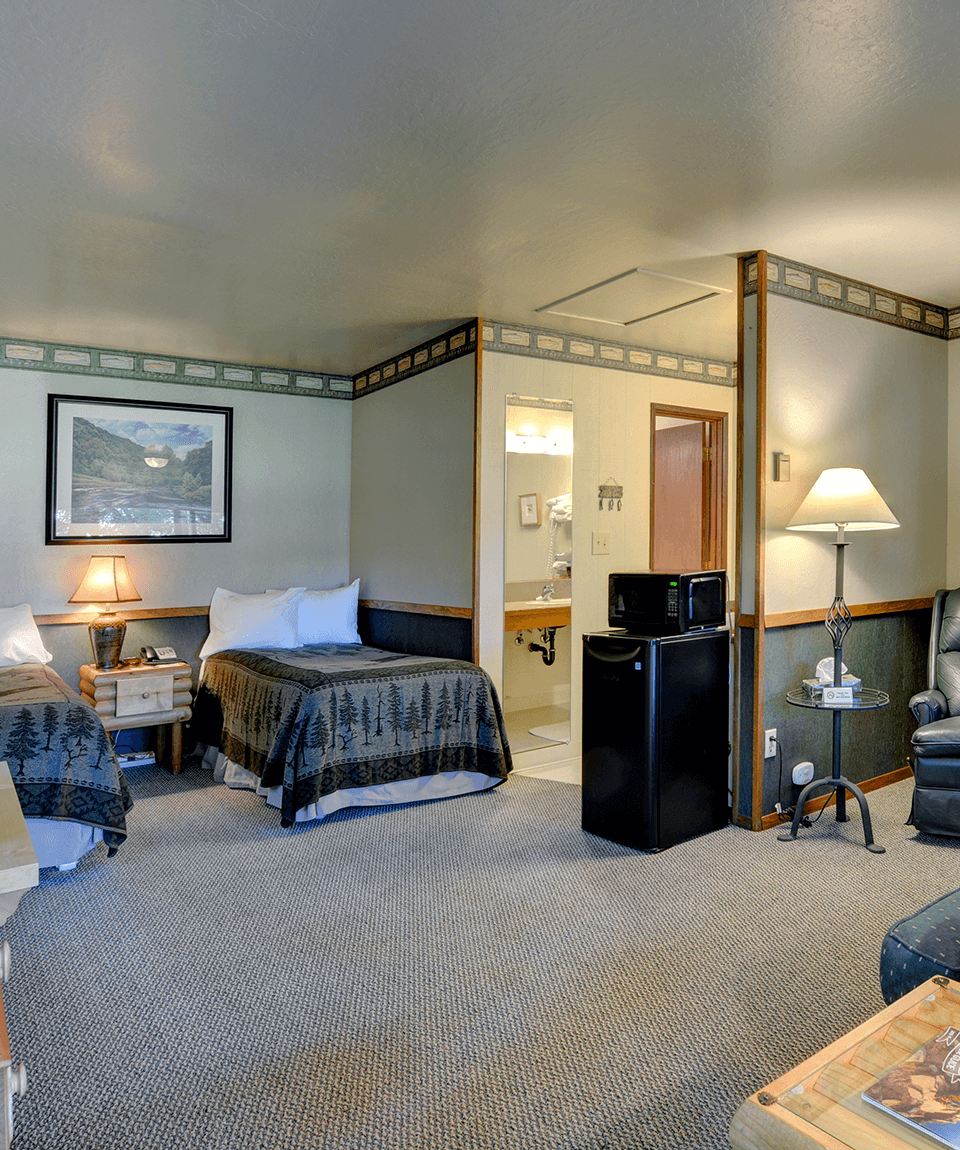 Studio Cabins
Relax in a charming, cozy cabin
Snuggle up with the family — or that special someone — and enjoy beautiful river views from inside our studio cabins. These rooms are located near the main lodge so you have easy access to those amenities, too.
With a fireplace and small fridge inside the cabin, you can get comfortable, share a snack and talk long into the night. No need for cell phones or texting here. When you're not exploring the outdoors, the hours you spend indoors will fly by in this warm, comfortable cabin.
The studio cabin has a shared deck with river views and stair access. These rooms also include a private bathroom and a queen-size bed — or two twin beds. These quaint little cabins are just right for a romantic getaway or family vacation.
Not sure this is the room for you?