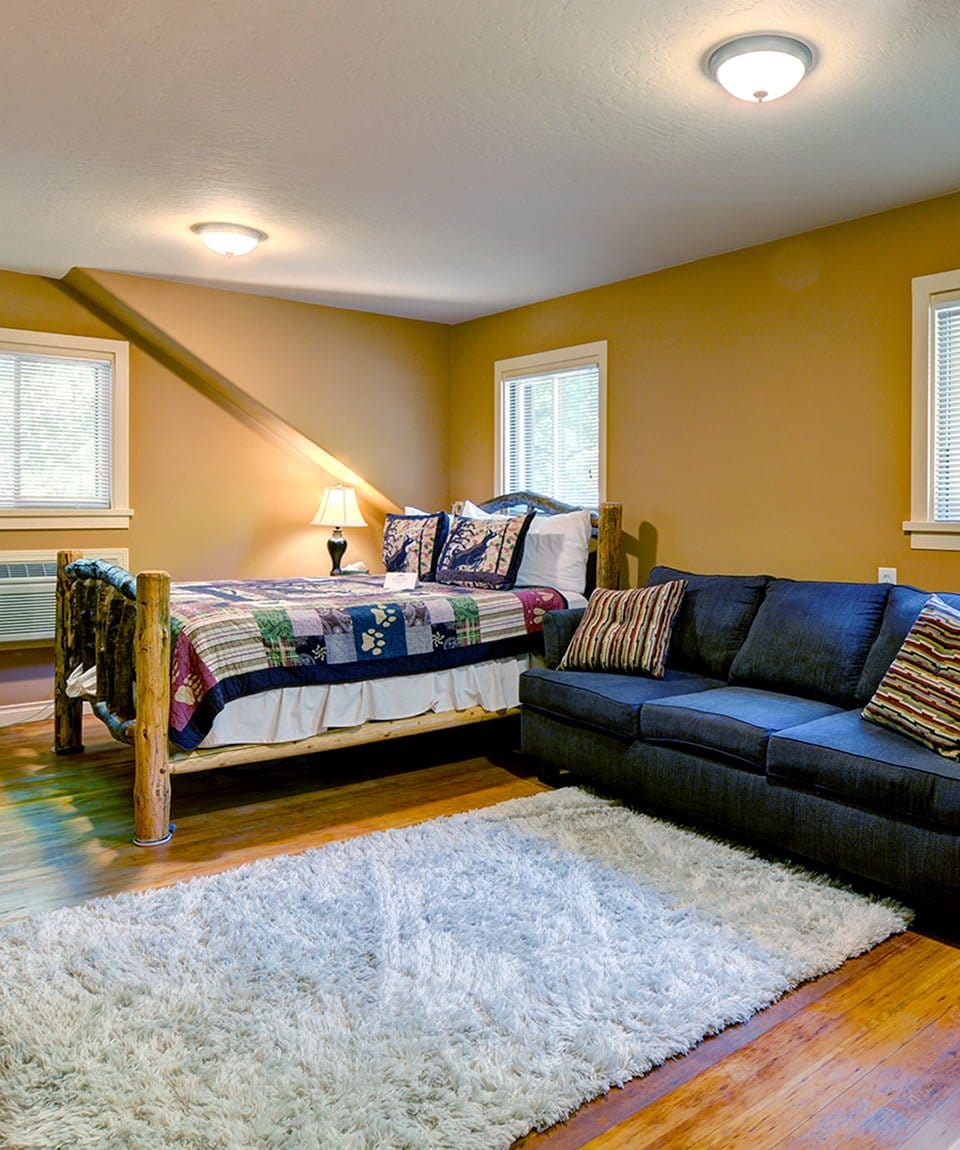 Lodge Rooms
A wonderful way to enjoy the Rogue River
Our charming lodge rooms put you close to the action, and are a budget-friendly option for our guests. If you want to be near the water and local wildlife, the lodge rooms place you front and center to experience it all.
The rooms are decorated in a rustic style, showcasing the natural beauty just outside your door. Our two large lodge rooms feature two twin beds and a private bath; the small lodge room has a queen bed. Using your in-room coffee maker, begin the day with a fresh cup of joe before heading out on your next adventure. You also have access to limited WIFI and satellite TV.
The rooms are located just upstairs in the main lodge, close to our main dining area and the expansive grounds, which include five beautiful acres of river-front lawn — ideal for walks, croquet, or football. You could also explore our private beach, and hike or bike on nearby trails.
Not sure this is the room for you?